South Jersey Commercial Construction & Renovation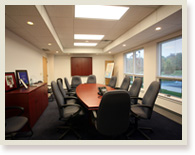 You've have reached the commercial development section of our site. For residential information, click here.

For more than 30 years, Fentell has built a reputation for quality commercial construction, dependable service, on-time budget performance and an incomparable commitment to excellence in developing modern office parks and commercial centers. As a result, many leading South New Jersey businesses, physicians and other professionals enjoy working in or operating from award-winning Fentell-built facilities. We take great pride in our work, our accomplishments, and our commitment to serve our clients with the ongoing Commitment to Excellence in commercial office development, which is the foundation of Fentell's reputation.

Fentell's Office Development projects in South Jersey include the following prominent and prestigious addresses:
Marlton, NJ
The Pavilions at Greentree*
The Offices at South Crossing
Elmwood Business Park (Final Phase under construction)
Marlton Executive Campus (Coming Soon)
Voorhees, NJ
The Pavilions of Voorhees*
Pavilion 800
Moorestown, NJ
The Pavilions at Moorestown
*Recognized as the Best Garden Office Complexes in South Jersey by The Builders League of South Jersey.